Shivam Chawla
Really great experience had in this bar.. Sitting, Ambience, culture, modernized versions of new era, everything you can have in here..
They have regular shows brought by some band or artist, which are really good and set up the mood.
Enjoyable for friends, colleagues, family too. As sitting have 2 phases which divide the crowd.
Food ND drinks are awesome here & best part is there combos on drinks which is really great for party members.

Shivam Chawla
Caged Flamingo
You guys .. Made my first visit memorable.. Loved it totally.. Guys are so humble.. ❤️❤️ You Rocks.. Great Songs collection…!!

Caged Flamingo
Kai Chongloi
One of the few pocket friendly bars in Connaught Place. Nice place to hangout. But it's a little shabby.

Kai Chongloi
Aarjav Jain
Located in inner circle of Connaught Place, it is a perfect place to hangout with friends ? I visited this place with my group, and the ambiance is so happening ? We ordered Dahi kebab, which was served creamy and hot ? and costs only Rs.288 ?
Chilli garlic noodles were crispy and tasty ? and costs only Rs.269 ? A must visit outlet, if you want to have some relaxing time with friends in great music ❣️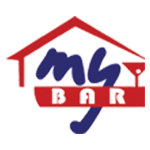 Aarjav Jain