My Bar India
Welcome to My Bar
Started in 2009, we had this prime location in Paharganj and we thought of opening up a bar and café there suitable for backpackers and tourists. The idea was to open a value for money place serving multicuisine food. It instantly became a rage not only with backpackers but also with college goers and corporates as well. Our prices were also low that we were sure people will call it their own bar that's why the name "My Bar". The reasonable tag being their USP, the brand in the last couple of years has spread to 8 outlets across Delhi with legions of followers. We have total 8 outlets across Delhi & NCR.
Achievement
Award & Popularity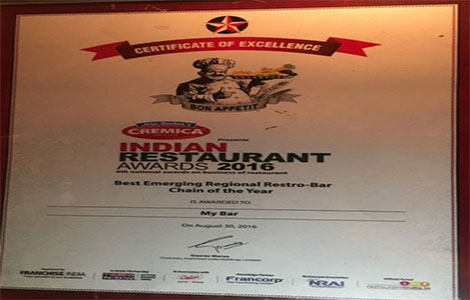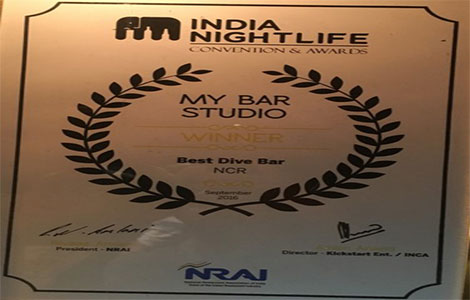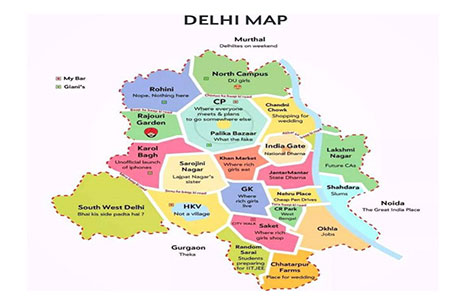 We have been nominated and awarded by various institutions over the years. We have been nominated with the best bar with ambience in 2017 for My Bar Guargaon by Times Food & Night life awards. We have won the best Emerging Restro Bar Chain in 2016 by the Indian Restaurant Congress as well as the best dive bar by the Indian Nightlife and Convention Awards.
Since 2009 to 2016, the graph of popularity among people kept on rising. Specially after our Headquarter outlet, the image of My Bar changed among people. Apart from this, few months back a funny Delhi map has been viral which has shown My Bar's popularity level very well.
Aarjav Jain
Located in inner circle of Connaught Place, it is a perfect place to hangout with friends ? I visited this place with my group, and the ambiance is so happening ? We ordered Dahi kebab, which was served creamy and hot ? and costs only Rs.288 ?
Chilli garlic noodles were crispy and tasty ? and costs only Rs.269 ? A must visit outlet, if you want to have some relaxing time with friends in great music ❣️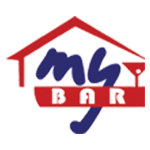 Aarjav Jain
Shivam Chawla
Really great experience had in this bar.. Sitting, Ambience, culture, modernized versions of new era, everything you can have in here..
They have regular shows brought by some band or artist, which are really good and set up the mood.
Enjoyable for friends, colleagues, family too. As sitting have 2 phases which divide the crowd.
Food ND drinks are awesome here & best part is there combos on drinks which is really great for party members.

Shivam Chawla
Caged Flamingo
You guys .. Made my first visit memorable.. Loved it totally.. Guys are so humble.. ❤️❤️ You Rocks.. Great Songs collection…!!

Caged Flamingo
Kai Chongloi
One of the few pocket friendly bars in Connaught Place. Nice place to hangout. But it's a little shabby.

Kai Chongloi